Dreamers At Dusk 36 x 36 Oil $3,900 (SOLD)
The Waking Dream 35 x 60 Oil $5,800
Grace At Dawn 46 x 46 Oil $5,800
Grace of the New Moon 32 x 48 Oil $4,800
Lucky Charms 48 x 32 Oil $4,800 (SOLD)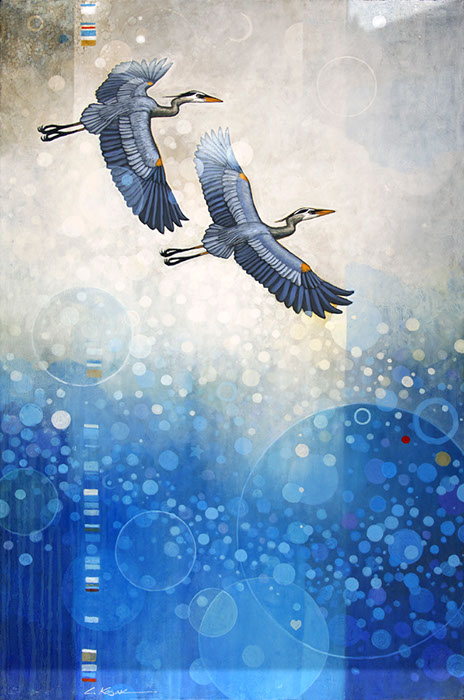 Dream of the Blue Herons - oil on canvas, 30" x 20", $1,900
The Dream of When We Could Fly - oil on canvas, 22" x 36" $2,900
The above paintings are a sneak preview of what's to come for "Dreamers".
New pieces will be added to this page as they arrive at the gallery, so please check back. Thanks
Artist's Statement
The first chapter of my career found me living in the city and travelling the American west seeking answers in the National Parks. While I had not intended to make "western" paintings the influence of the landscape and wildlife was undeniable. Now, my travels around the west are done. My life, and my work are about the land and the creatures with whom I live. And the goal for my work has changed. Rather than make paintings that tell a story I'm much more interested in making paintings that share a feeling. My work explores the inner world where things are felt more than seen. I am making representational paintings about emotional experiences.