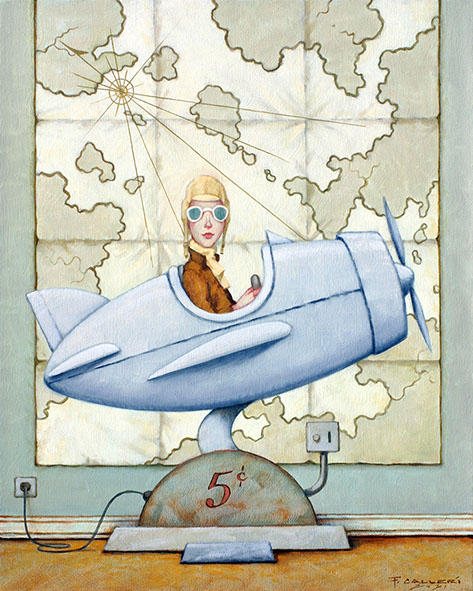 Nickels Needed . 20 x 16 . Oil . $2,300 . (SOLD)
Tranquil Prose. 11 x 14 . Oil . $1,400
Purr . 20 x 10 . Oil . $1,900
Wine O'Clock 11 x 14 Oil . $1,400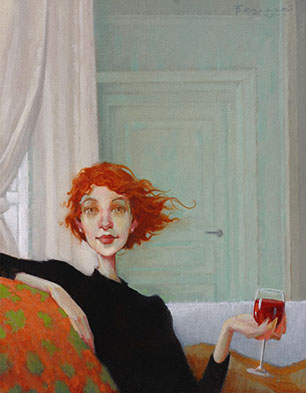 Sleepy . 16 x 12 . Oil . $1,600
Pleasantries 14 x 11 Oil . (SOLD)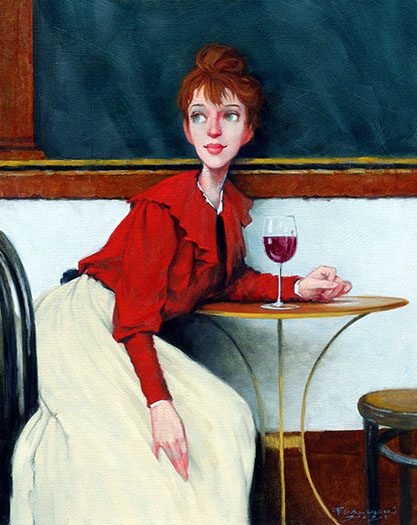 Afternoon Libation 20 x 16" Oil . $2100 . (SOLD)
Bon Vivant . 16 x 20 . Oil . $2,200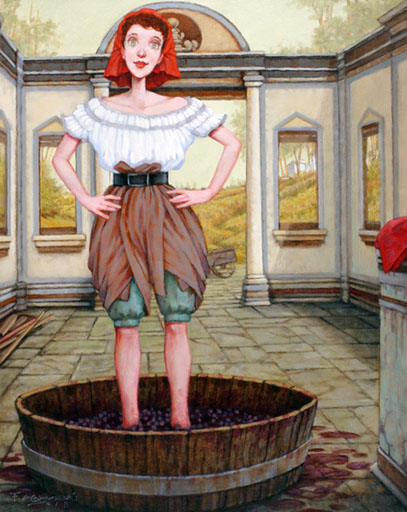 Baby Steps 16 x 20 Oil $1,950 (SOLD)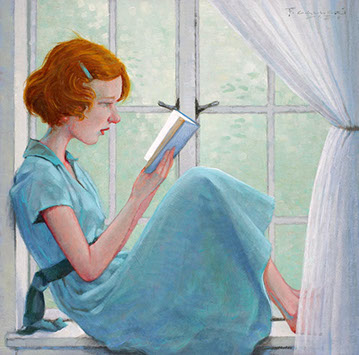 Plot Points 12 x 12 Oil . $1,400 (SOLD)
Morning Crush 12 x 10.5" Oil on Panel $925
Shindig . 20 x 10 . Oil . $1,800
(SOLD)
Window Seat . 16 x 10 Oil . $1,600
Flight of Fancy 36 x 24 Oil on Gallery Wrap Canvas $3,200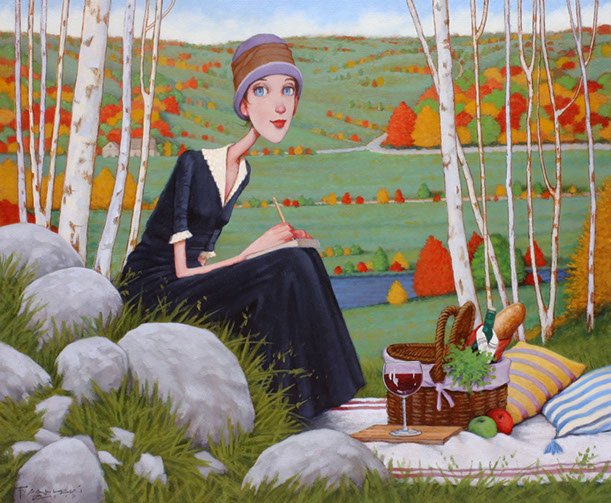 Nature Rocks 20 x 24 Oil (SOLD)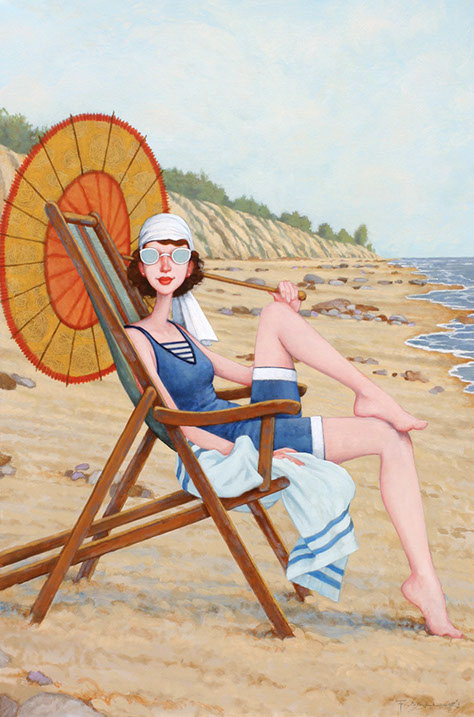 Good Day Sunshine 36 x 24 Oil (SOLD)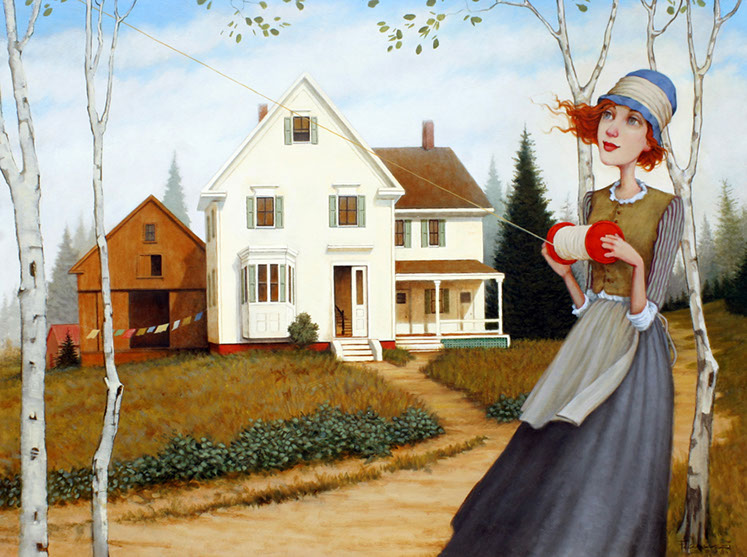 Wind Swept 30x40" Oil on Gallery Wrap Canvas (SOLD)
Colorful Keepsakes 36 x 24 Oil (SOLD)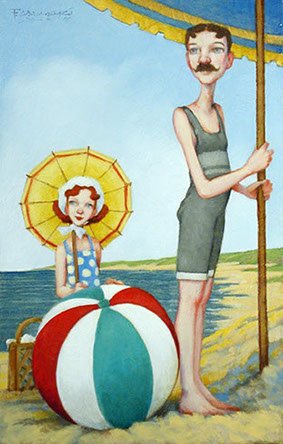 Dad Bod 14 x 9 Oil (SOLD)
Colorful Neighbors 17 x 8 Oil (SOLD)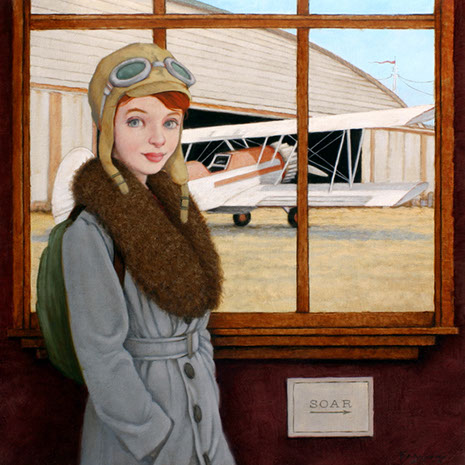 Soar 20x20" Oil on Gallery Wrap Canvas (SOLD)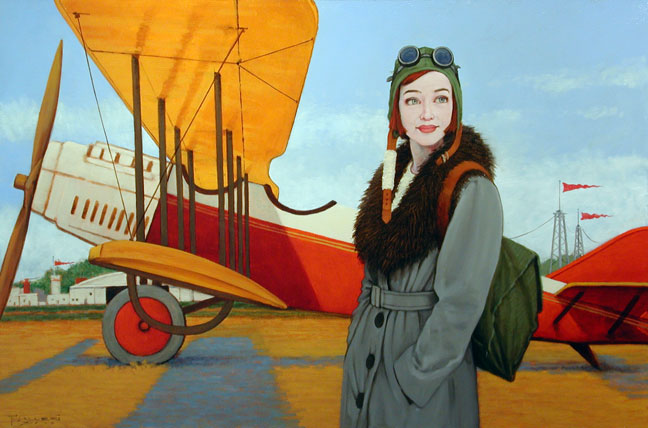 First Solo II 24 x 36 Oil (SOLD)
Paddling Around 11.5 x 10 Oil $900 (SOLD)
FRED CALLERI
Born: June 1964
Primary Medium: Oil
Education: - Maryland Institute College of Art 1989-93
Calleri was born in Maryland and moved to Arizona in 2001. After and extensive period in graphic design and marketing he decided to move to Flagstaff where he could take advantage of the history, scenery, people and especially the astounding light offered in the southwest.
Calleri's studies of masters such as Zorn, Sargent, Vermeer, Sorolla as well as living masters has inspired him to create classic and romantic images using the master's palette and mood for an emotional reaction. While exploring the figure and representational painting in general, Calleri found by adding a slight distortion he was free to let the image take him where it wanted to go. Most of his paintings have a romantic, humorous or mysterious quality with characters exuding an irresistible nostalgic charm.
His newest work is evolving to a smoother blending of the representational and quirky distortion, as well as an effort to create a deeper narrative with his paintings. The historical or 'period' nature of the work lends itself to a style and palette that he enjoys and reaches back to a seemingly simpler time.