Village of Bonnieux 20 x 30 Oil $7,800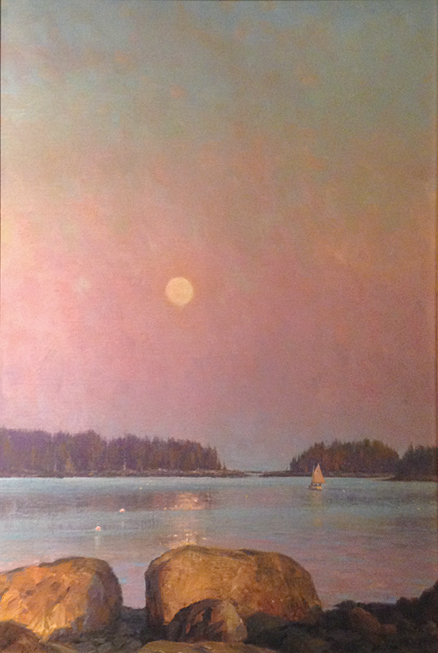 Coastal Moonrise 36 x 24 Oil $8,600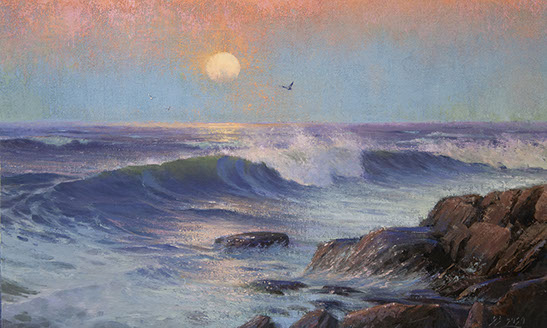 Coastal Moonrise 10 x 16 Oil $3,200
Willow Shadows 18 x 24 Oil $5,200 (SOLD)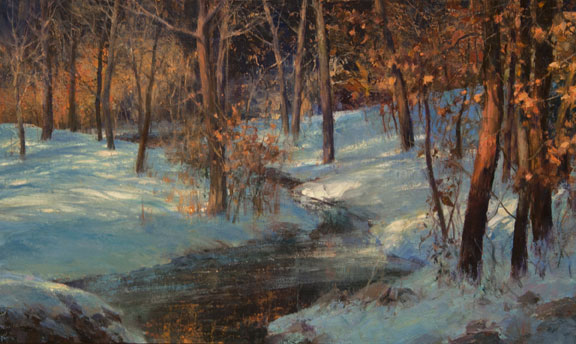 Stream Light 12 x 20 Oil $4,000 (SOLD)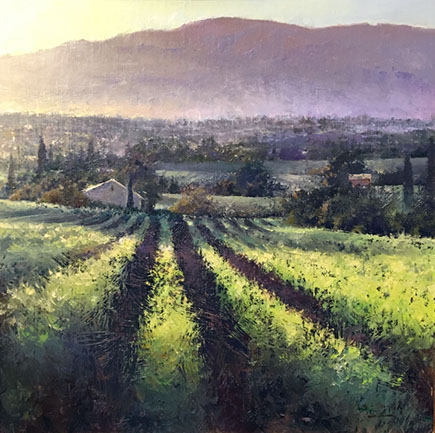 Tranquil Afternoon 12 x 12 Oil $2,400 (SOLD)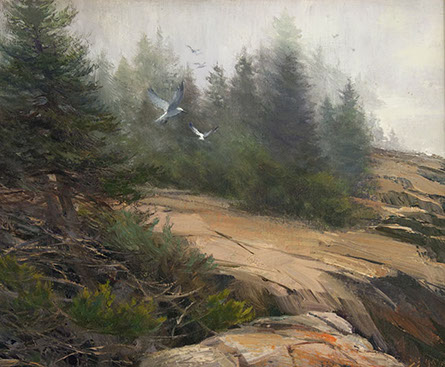 Fog at the Point 10 x 12 oil $2200 . (SOLD)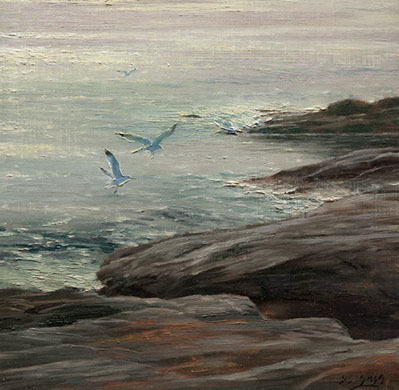 Afternoon Flight 10 x 10 Oil $2,200 . (SOLD)
D. Eleinne Basa — A Classically trained artist, Basa began painting at the young age of 8. Her early training still influences her as it is when she is painting "en plein air' that she is brought back to a time in her childhood when "painting was pure and comes from someplace deep within."
Basa's landscapes allure the viewer to move into the work with their radiant light and luminescent qualities reminiscent of the early Luminists and Tonalists of the American School. She is inspired by painters like Thomas Moran, George Inness and is continually striving to achieve a certain timelessness to her work.
A professional and full time artist since 2004, Basa participates in several national shows and have been invited to participate in prestigious events such as the Maynard Dixon Country show in 2009 . She has also been invited to show her works at the National Arts Club and at the Salmagundi Club in New York, New York.
Eleinne Basa lives in Jackson, New Jersey with her husband and two children.