FEBRUARY
WINTER SHOWCASE
Group Show of New Works by Gallery Artists
February 8th - March 8th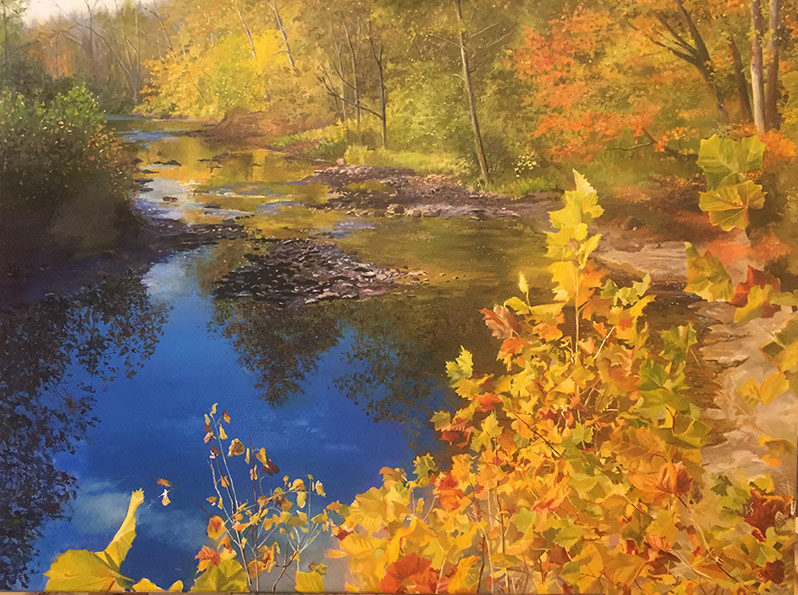 Autumn Adventure by Dan Knepper. 30 x 40 Oil
MARCH
Group Show of New Works by Gallery Artists & Invited Guests
March 14th - April 12th
APRIL
TAKING FLIGHT - Our Fascination With Birds
Group Show by Gallery Artists & Invited Guests
April 18th - May 3rd
JUNE
ANNIVERSARY SHOW
Group Show of New Works by Gallery Artists
Opens June 20th
Racconti-di-Canali - Urban Relic 5 by Chuck Gumpert
60 x 40 Mixed Media
NOVEMBER
ANNUAL SMALL WORKS SHOW
November 21st - December 31st
Morning Crush by Fred Calleri 12 x 10.5" Oil on Panel
We are in the process of finalizing more show dates for our 2020 calendar.
GALLERY HOURS
Open Wednesday ­— Sunday or by appointment.
Wednesday 11- 5, Thursday 11-5, Friday 11-7, Saturday 11-5, Sunday 12-5
Closed Monday & Tuesday
Custom framing designed by appointment.
Please call or email us to schedule.
Thanks